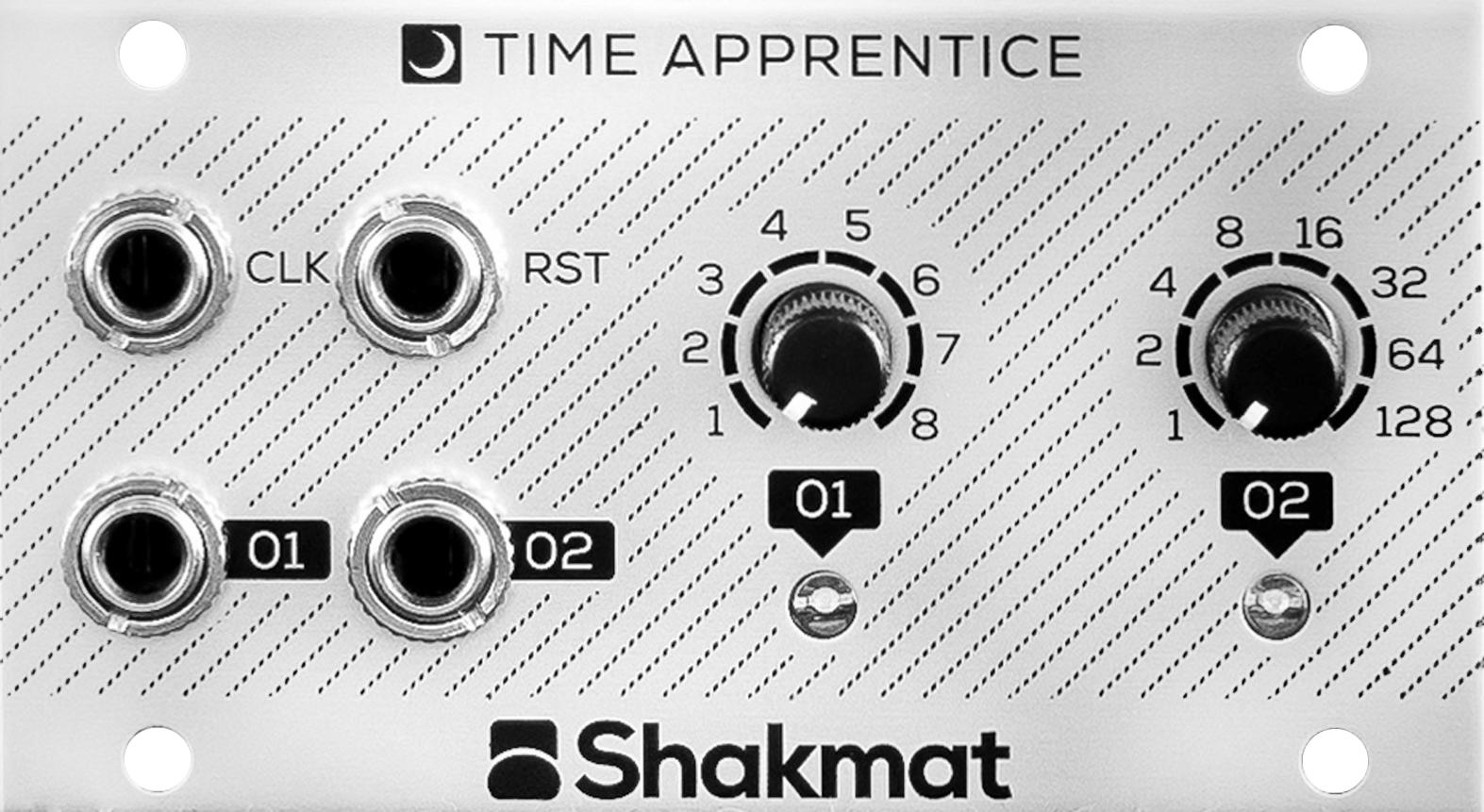 only 1 left, delivery time 2-5 days
Product information "Shakmat Modular - Time Apprentice"
The Time Apprentice is a compact dual configurable clock divider. The dividers have their own set of divisions, perfect for applications such as clocking and resetting sequencers, syncing pingable modulation sources or triggering events. A set of jumpers at the back of the module allows for personalisation of the divider's behaviour.

Features:
• Dual clock dividers
• Dedicated potentiometer for each divider with two different ratio ranges
• 4 jumpers at the back allowing customisation of the dividers (triggers/gates, auto-reset, alternative clocking)
• Skiff friendly (25mm deep)
• Intellijel and Pulp Logic format supported

DIY-Kit-Type:
SMD-Kit-1. This is a Do-It-Yourself kit, not an assembled module. The kit includes all parts to build the module. All SMD parts are pre-soldered, only trough-hole parts to solder. For build guide, more info, videos etc. please check the buttons below.
| | |
| --- | --- |
| Current draw +12 V [mA]: | 10 |
| Depth [mm]: | 25 |
| Width [HP]: | 14 |
| Format: | 1U |
| Panel / Color: | Silver Alu |
Manufacturer "Shakmat Modular"
Shakmat is a modular synthesizer company based in Brussels, Belgium. We create modules pushing musical expression and creativity forward. Shakmat team gathers engineers, designers and musicians, providing a mixed technical and musical approach to module conception.